Profs. Bellone and Gräff are part of the first FENS-Kavli Scholars (2014-2018)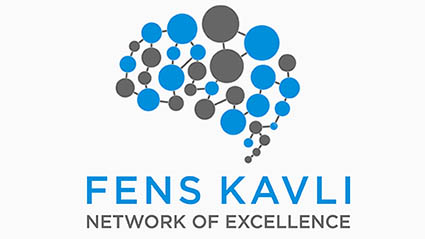 The Federation of European Neuroscience Societies (FENS) and the Kavli Foundation have selected 20 young European neuroscience researchers for the excellence of their research. NCCR-Synapsy is very proud to announce that Professors Camilla Bellone and Johannes Gräff are among the selected candidates.
Launched in 2014, the FENS-Kavli Network of Excellence aims to strengthen ties between emerging leaders in European science, establish links between the generation of emerging group leaders and senior scientists, and to foster on-going scientific excellence in Europe.
Among the 20 chosen candidates are Professors Camilla Bellone and Johannes Gräff, members of NCCR-Synapsy.
Camilla Bellone is assistant professor from the Swiss National Science Foundation at the Department of Fundamental Neurosciences (DNF) at the University of Lausanne. Her research focuses in understanding the mechanisms underlying the postnatal maturation of the mesocorticolimbic system. In particular in mouse animal model, combining electrophysiological techniques with molecular approaches and behavioral paradigms, in her laboratory they investigate how the reward system during the postnatal development encodes experience and how defect in these processes may lead to neurodevelopmental disorders such as Autism Spectrum Disorders (ASDs) or Schizophrenia. Within Synapsy she works on the Autism spectrum disorders project.
Johannes Gräff is a tenure-track assistant professor, head of the Laboratory of Neuroepigenetics at EPFL. His lab is interested in answering three main questions: How and where are long-term memories stored in the brain? Why are memories lost during neurodegeneration such as in Alzheimer´s Disease? How can traumatic memories from the past be overcome? To answer these questions, his lab focuses on the field of neuroepigenetics. "Epigenetic" mechanisms, i.e. modifications to the chromatin that regulate gene expression without changing the DNA sequence, have not only been shown to react to fluctuating environmental contingencies, but also to encode the fate of neurons and other cell types during development. Within Synapsy, he contributes to the Developmental stress project.
Author : Anne-Muriel Brouet, EPFL
The FENS-Kavli Scholars provides opportunities to meet with both young and senior leaders in neuroscience, with the goal of encouraging new ideas and international collaborations.
---