A forward-looking poster session!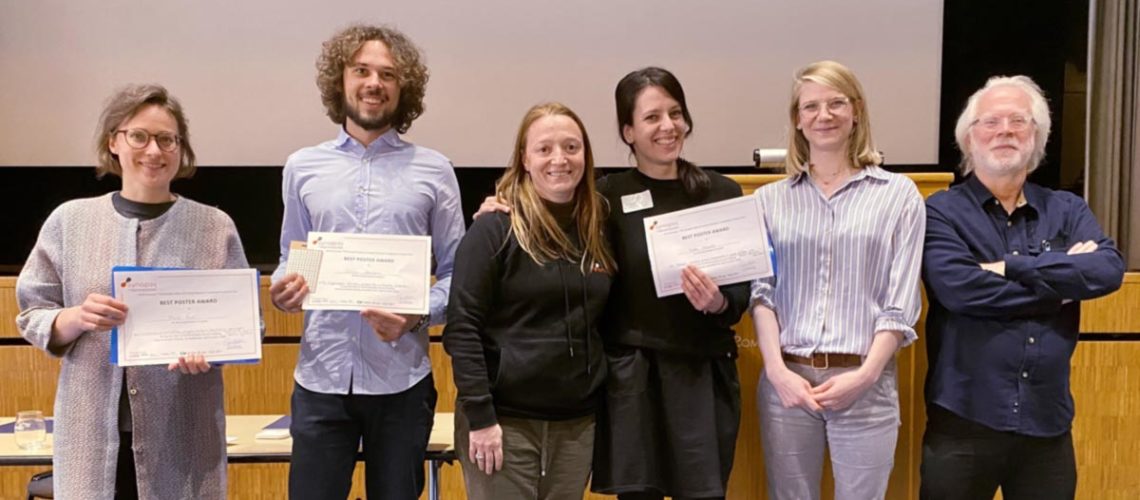 The last NCCR Synapsy retreat, held on April 4 and 5 in Les Diablerets, was a time of emotion, sharing and excellence! The pooling of researchers, fuelled by clinical psychiatry and basic neuroscience, reached its peak after 12 years of financial support from the Swiss National Science Foundation. The poster session was of a very high standard, where the meeting of disciplines was more than ever at the heart of each theme and research result: a definitive demonstration of the success of the Synapsy approach! What better ambassador for the continuation of collaborations and the creation of the future Synapsy Research Center on Mental Health?
Although all the posters would have deserved an award, the traditional poster prize and its jury once again had to face the difficult task of selecting the three best posters. Their choice fell on :
Nada Kojovic, Marie Schaer's group, UNIGE : "Phenotypic correlates of brain morphometry in young children with autism spectrum disorder".
Maris Alver, Alexandre Reymond's group, UNIL : "Contribution of schizophrenia polygenic burdn to longitudinal phenotypic variance in 22q11.2 deletion syndrome".
Luigi Saccaro, Camille Piguet's group, UNIGE : "Hippocampal dynamic connectivity in bipolar disorder" .
A huge congratulations to them! Synapsy also thanks the members of the jury: Peter Uhlhaas, René Hen and Noémie Kuenzi.