ANNUAL MEETINGS
Poster
Size iso A0 = 1189 mm x 841 mm, either portrait or landscape.
Dedicated spaces to enter your abstract are in the registration form.
Location
Eurotel Victoria Villars
Route des Layeux
CH 1884 Villars-sur-Ollon
Tel. +41 24 495 31 31
How to get there
BEST POSTERS
Clinical :
Daniela Zöller with Poster #3 – Dynamics of large-scale functional brain networks in 22q11DS
Janir Ramos da Cruz with Poster #51 – Visual backward and the schizophrenia spectrum : EEG correlates.
Fundamental :
Tamara Zehnder with Poster #9 – Astrotcytic mitochondrial impairments in an animal model of schizophrenia
Aude Molinard-Chenu with Poster #10 – Assessing the transcriptional blueprint of cortical cell types in schizophrenia using single-cell transcriptomics.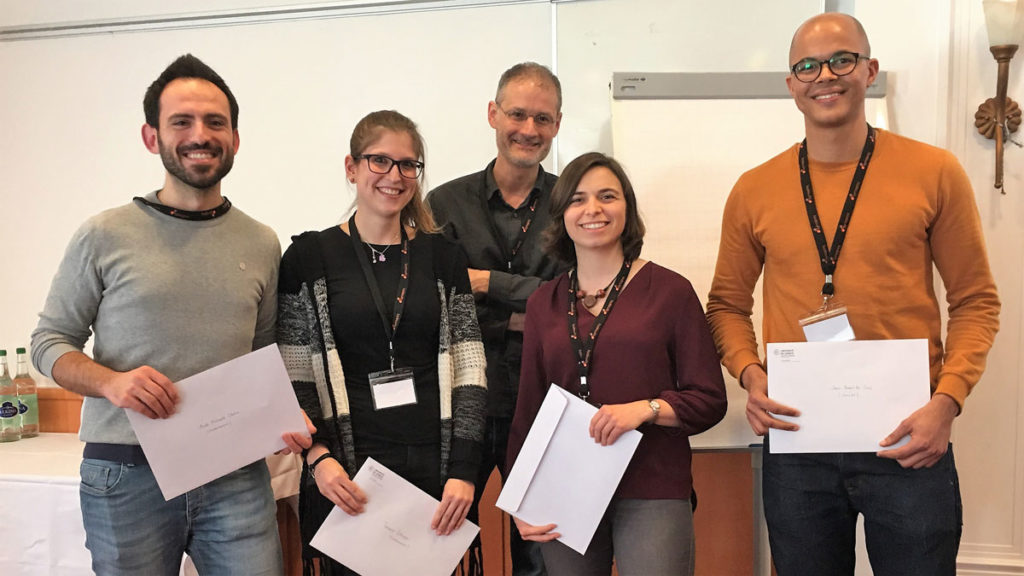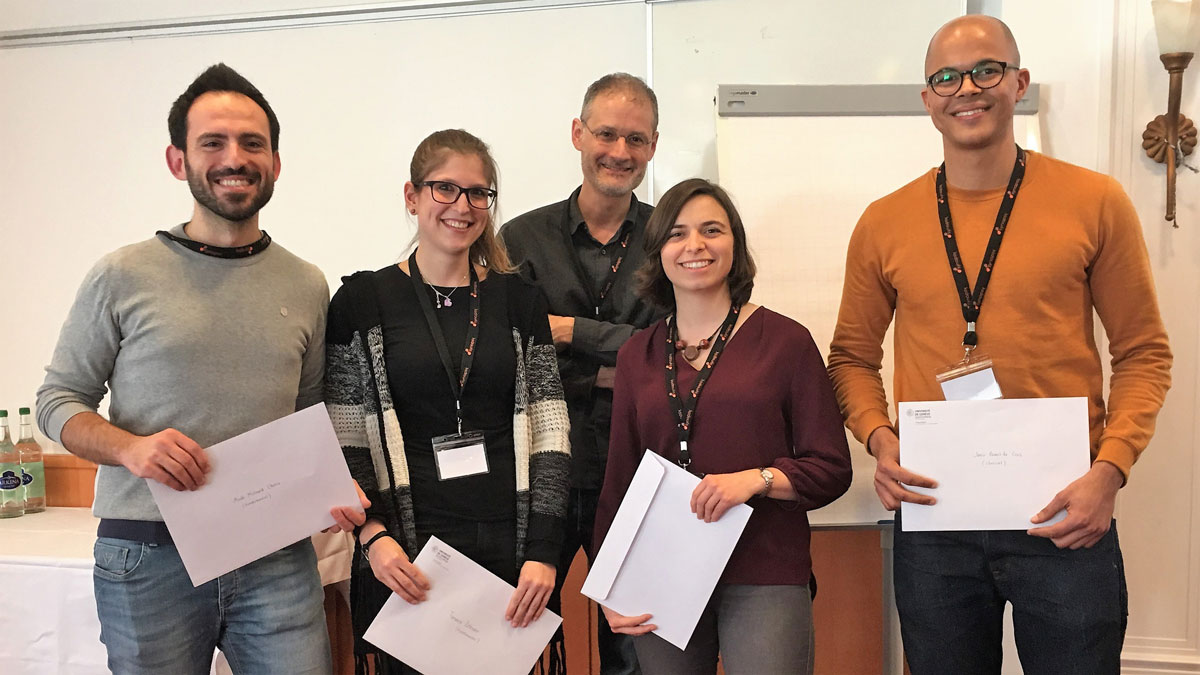 2017 - 31 March & 1 April
BEST POSTERS
Lucia-Manuela Cantonas
#13/ Auditory novelty detection in children and adolescents with 22q11.2 deletion syndrome: a high-density EEG study.
Fosco Bernasconi
#18/ Frontoparietal gamma-band dysconnection underlie robotically-induced mild psychosis and discriminates first-rank symptoms in first-episode psychosis patients.
Seble Zewdie (w/ Giuliana Fossati)
#46/ Investigating the role of the serotonin receptor 3A in mPFC microcircuit function during fear extinction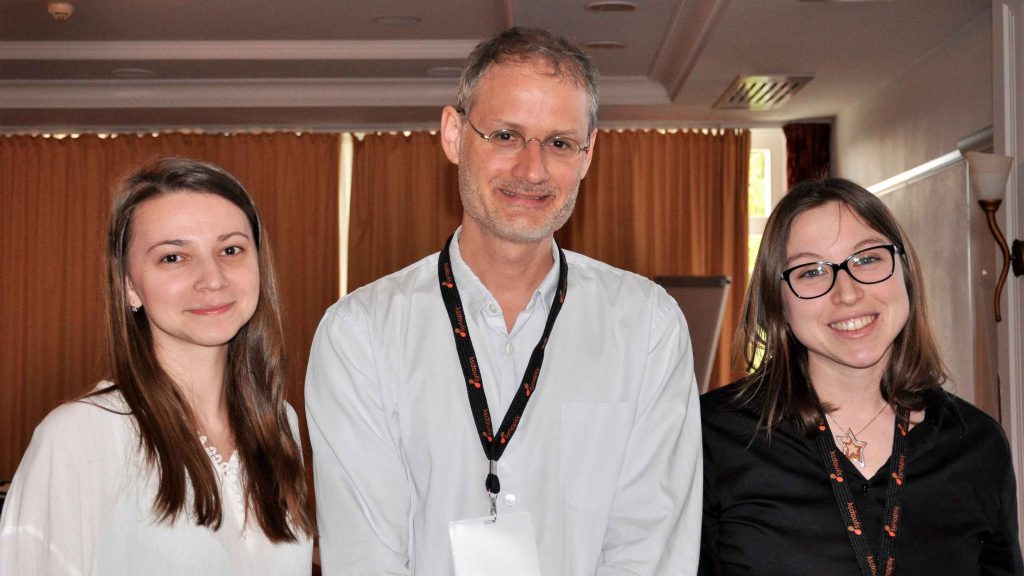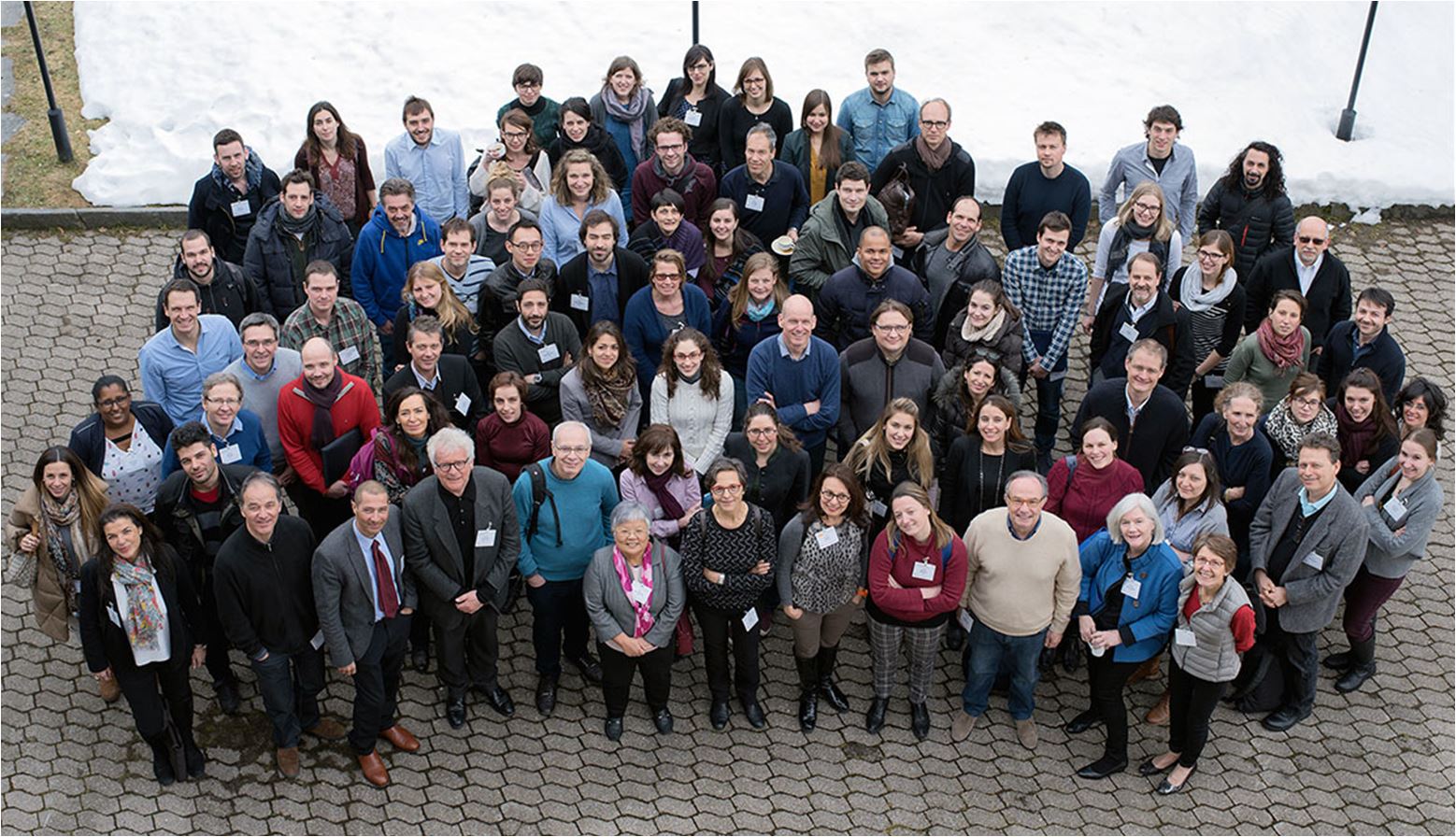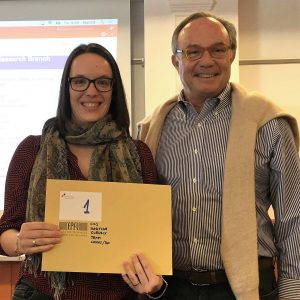 BEST POSTER
Martine Cleusix – poster #12/ Effects of N-Acetyl-Cysteine (NAC) as an add-on to standard treatment on cognitive functioning in early psychosis.

Virginie Pointet – poster #35/ Children's frontal EEG asymmetry and error-related components : a meta-analysis of internalizing and externalizing behaviours and maltreatment.
Corrado Sandini – poster #4/ Structural co-variance dysconnectivity is associated with the presence of prodromal psychotic symptoms in 22q11 deletion syndrome.
Anthony Carrard – poster #49/Peripheral administration of lactate produces antidepressant-like effect.
Elisa Scariati – poster #3/Mapping the multimodal connectome in 22q11.2 deletion syndrome.