ANNUAL MEETINGS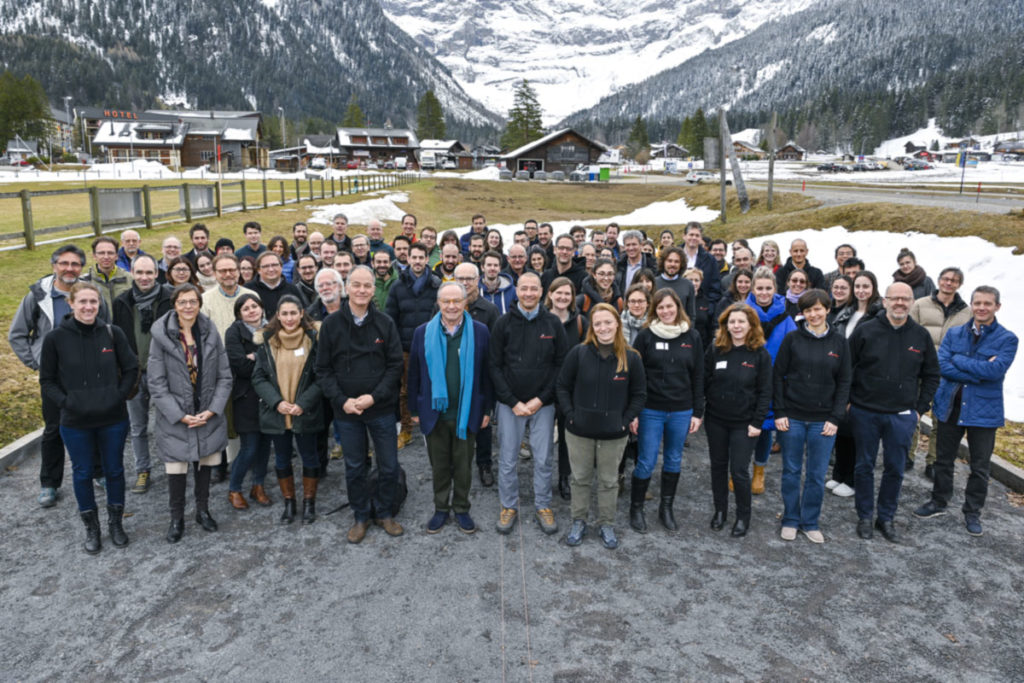 Nada Kojovic, Marie Schaer's group, UNIGE : "Phenotypic correlates of brain morphometry in young children with autism spectrum disorder".
Maris Alver, Alexandre Reymond's group, UNIL : "Contribution of schizophrenia polygenic burdn to longitudinal phenotypic variance in 22q11.2 deletion syndrome".
Luigi Saccaro, Camille Piguet's group, UNIGE : "Hippocampal dynamic connectivity in bipolar disorder" .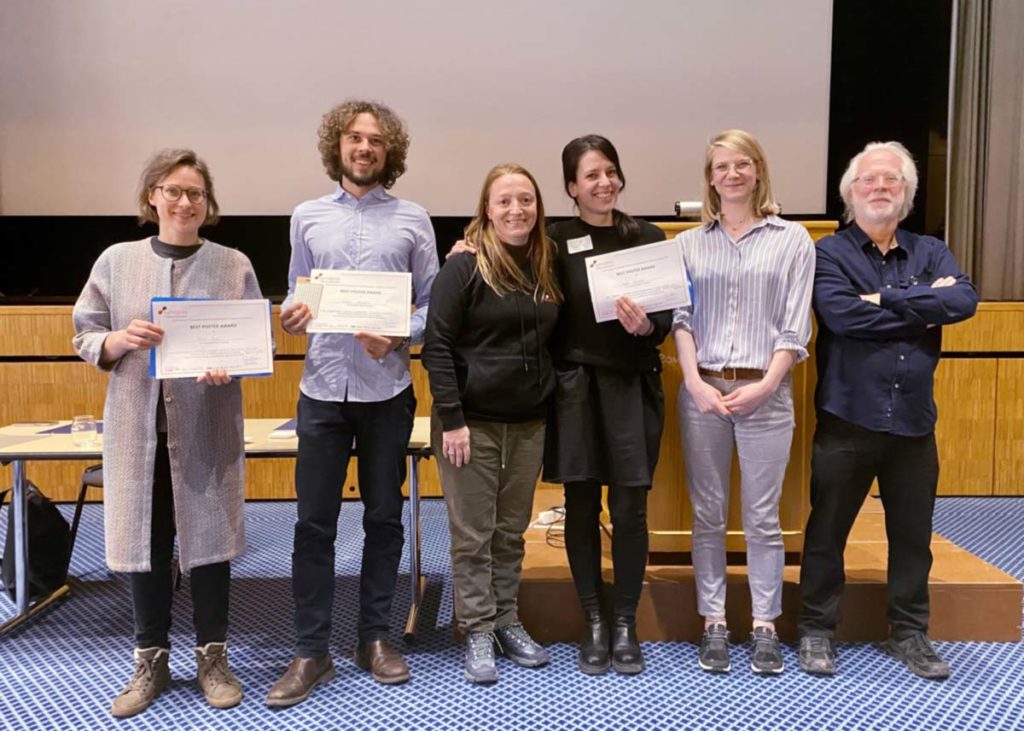 2020 – Postponed to October 14/15th 2021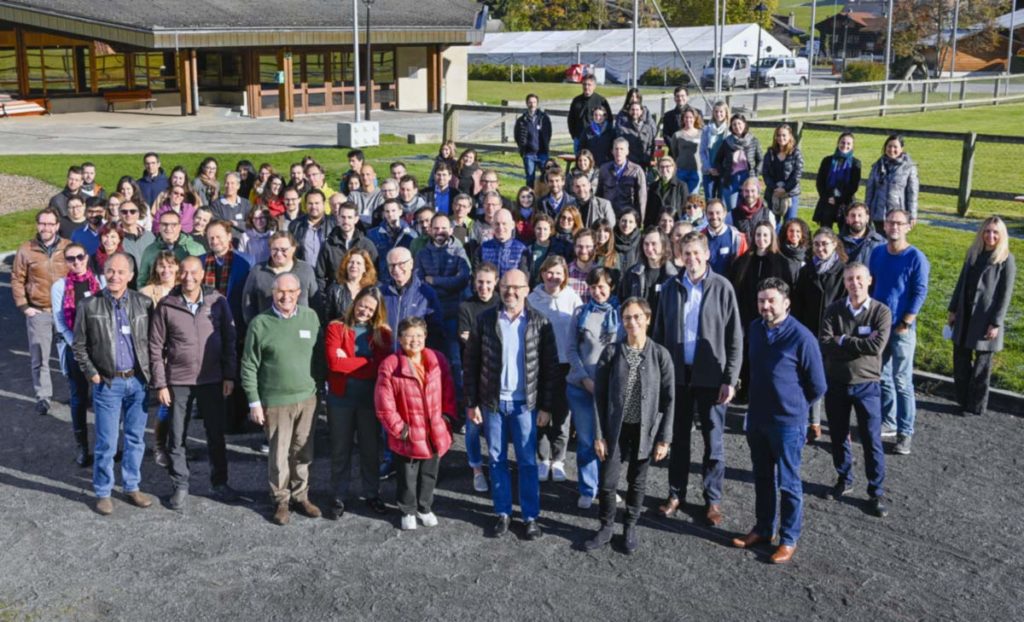 Our annual retreat 2020 has been postponed to October 14/15th 2021. The meeting took place at the Diablerets Eurotel Victoria instead of Villars.
Valentina Mancini, from Stephan Eliez's group, UNIGE
Aiste Baleisyte, from Ralph Schneggenbrger's group, EPFL
Mariia Kaliuzhna, from Stefan Kaiser's group, UNIGE/HUG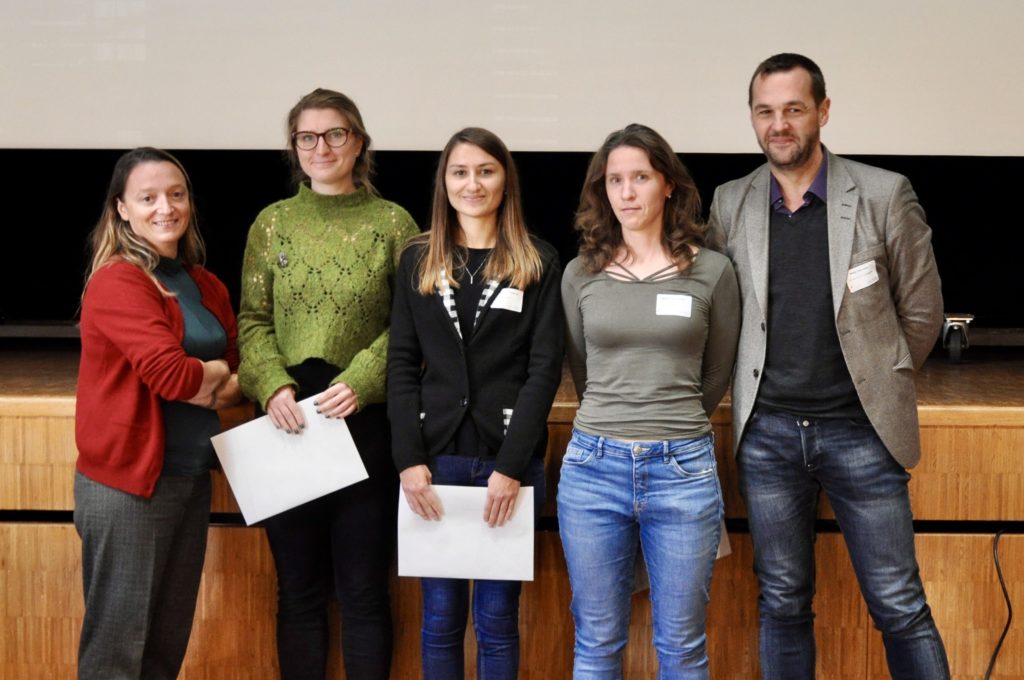 BEST POSTERS
Clinical :
Daniela Zöller with Poster #3 – Dynamics of large-scale functional brain networks in 22q11DS
Janir Ramos da Cruz with Poster #51 – Visual backward and the schizophrenia spectrum : EEG correlates.
Fundamental :
Tamara Zehnder with Poster #9 – Astrotcytic mitochondrial impairments in an animal model of schizophrenia
Aude Molinard-Chenu with Poster #10 – Assessing the transcriptional blueprint of cortical cell types in schizophrenia using single-cell transcriptomics.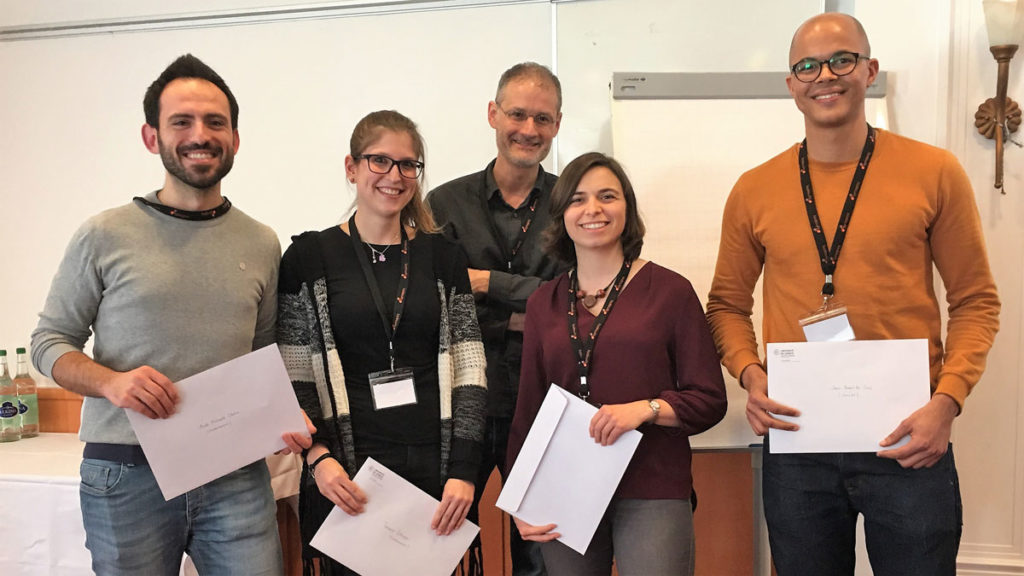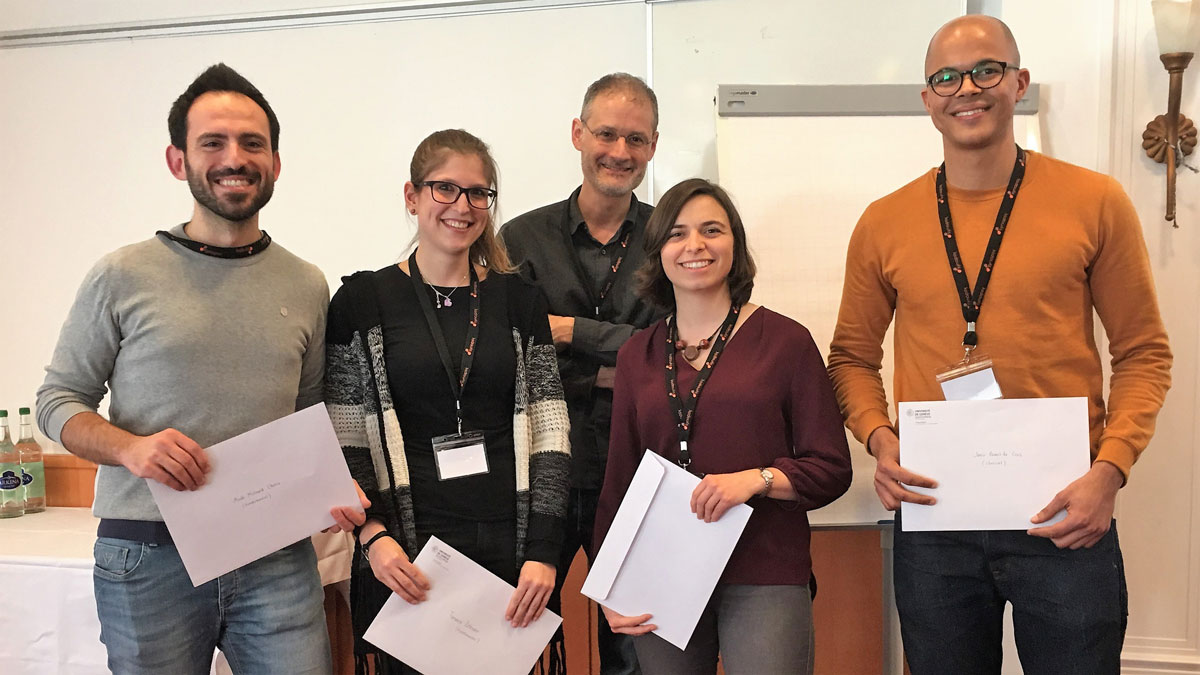 2017 - 31 March & 1 April
BEST POSTERS
Lucia-Manuela Cantonas
#13/ Auditory novelty detection in children and adolescents with 22q11.2 deletion syndrome: a high-density EEG study.
Fosco Bernasconi
#18/ Frontoparietal gamma-band dysconnection underlie robotically-induced mild psychosis and discriminates first-rank symptoms in first-episode psychosis patients.
Seble Zewdie (w/ Giuliana Fossati)
#46/ Investigating the role of the serotonin receptor 3A in mPFC microcircuit function during fear extinction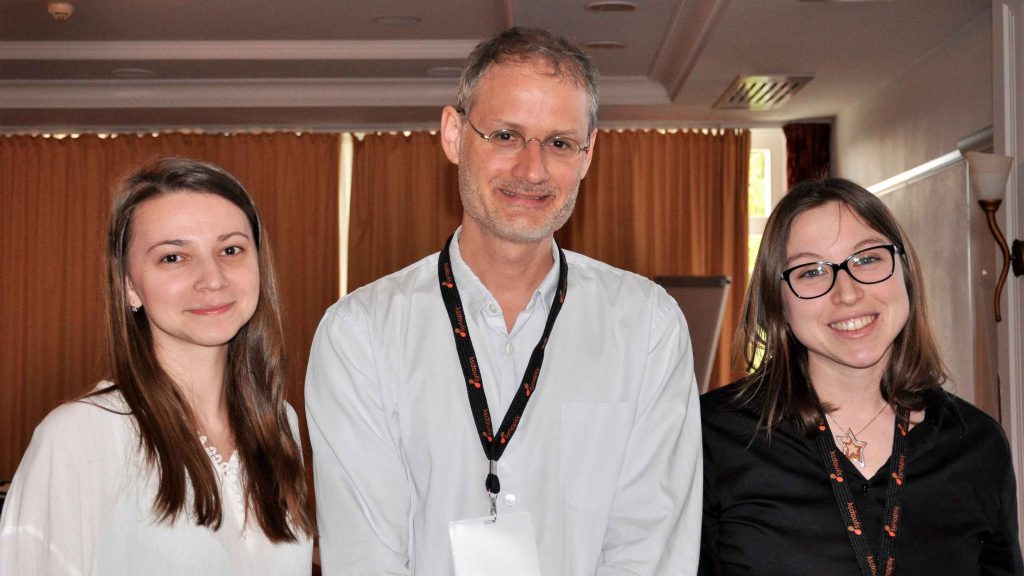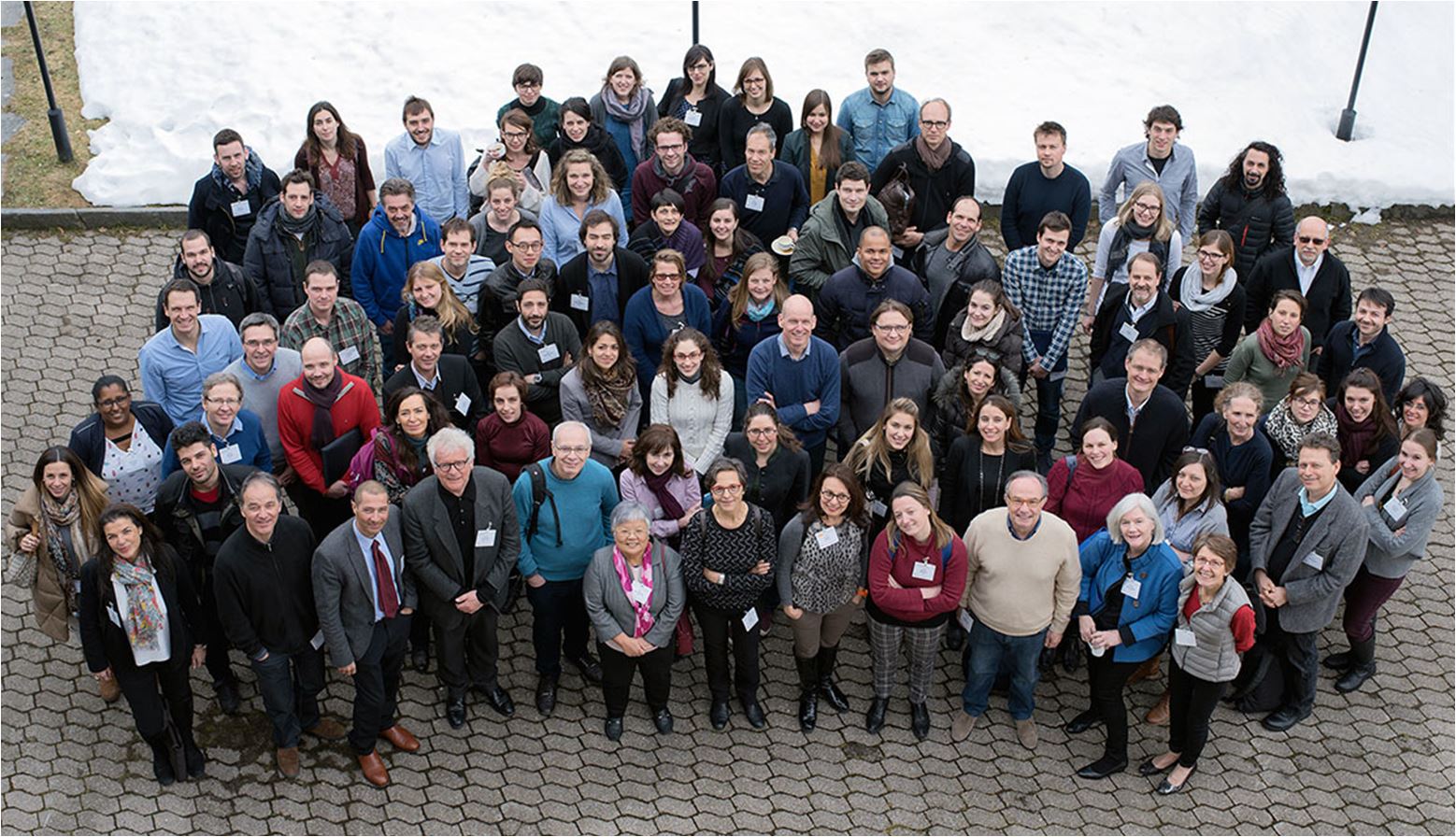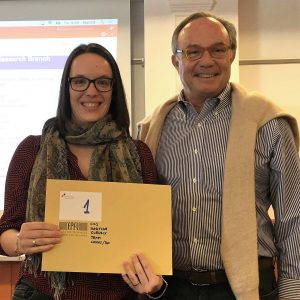 BEST POSTER
Martine Cleusix – poster #12/ Effects of N-Acetyl-Cysteine (NAC) as an add-on to standard treatment on cognitive functioning in early psychosis.

Virginie Pointet – poster #35/ Children's frontal EEG asymmetry and error-related components : a meta-analysis of internalizing and externalizing behaviours and maltreatment.
Corrado Sandini – poster #4/ Structural co-variance dysconnectivity is associated with the presence of prodromal psychotic symptoms in 22q11 deletion syndrome.
Anthony Carrard – poster #49/Peripheral administration of lactate produces antidepressant-like effect.
Elisa Scariati – poster #3/Mapping the multimodal connectome in 22q11.2 deletion syndrome.
Poster
Size iso A0 = 1189 mm x 841 mm, either portrait or landscape.
Dedicated spaces to enter your abstract are in the registration form.
Location
Eurotel Victoria
Ch. du Vernex 3
CH-1865 Les Diablerets
How to get there