CLINICIAN SCIENTISTS
Beyond research, the NCCR-Synapsy intends to contribute to the training of a new generation of psychiatrists, one with a strong background in neuroscience.
It is urgent today to train a new generation of psychiatrists who bring together clinical excellence and fundamental understanding of neuroscience. They can contribute to translational research programs aimed at understanding the pathophysiology of cognitive and mental diseases. This seldom type of profile is necessary to focus the neuroscientific needs on relevant clinical issues and to develop clinical research based on the most promising advances in neuroscience. Synapsy aims to train this new generation of psychiatrists, able to speak the language of psychiatry, patient-oriented, as well as the language of neuroscience oriented towards basic research.
To this end, several programs have been undertaken in close collaboration with the hospitals of Geneva and Lausanne, by setting up a formal program for clinician/scientist training. The program aims to motivate new vocations, and in particular to encourage the academic careers of young MD-PhDs.
List of clinician scientists who have a solid foundation in scientific processes as well as expertise in clinical psychiatry.
February 28, 2020: Deadline for written applications

March 11, 2020: Meeting with Profs Eliez and Dayer (GE candidates) and Profs Conus and Stiefel (LS candidates)

March 27, 2020: Presentation at the annual NCCR Synapsy retreat for selected candidates

Dr. Zoe Schilliger
Conus/Do's Lab and Sandi's Lab
Dr. Zoe Schilliger will promote a translational research project based on both clinical data from the Mindfulteen study (collaboration between WP#2, #4 and #5) and an animal model in collaboration with the sandi-lab (WP#4). Dr. Schilliger is testing the hypothesis that reciprocal interaction between oxidative stress and inflammation could underlie early brain changes observed in adolescents with anxiety and increased stress reactivity. In the context of the clinical trial, Dr. Schilliger will compile physiological markers of the hypothalamico-pituitary-adrenal stress axis together with peripheral markers of oxidative stress and inflammation in adolescents. Neuroimaging data will allow to characterize cerebral integrity. In the animal model, Dr. Schilliger will investigate cerebral changes related to high glucocorticoid response to stress and the mechanisms by which glucocorticoids may interact with oxidative stress and neuroinflammation to mediate brain alterations. This will pave the way to uncover the cellular and molecular mechanisms underpinning brain alterations related to anxiety and stress reactivity during adolescence. Identification of specific biomarkers of vulnerability in this population will allow for the development of biomarker-guided prevention measures and treatments. She aims to study the reciprocal interactions between oxidative stress and inflammation underlying brain changes related to anxiety and stress reactivity during adolescence.

Dr. Guillaume Marillier
Conus/Do's Lab
Dr. Guillaume Marillier will work in the conus/do-lab in WP#2. His project will aim to investigate the role of redox dysregulation in auditory sensory deficits experienced by early psychosis patients.
Although low-level auditory sensory processing deficit has been proposed as a potential key pathophysiological mechanism of early psychosis, the underlying mechanism of its deficit is still unclear. Based on the TIPP cohort of early psychosis patients, which have been fully phenotyped at the levels of structural, functional and neurochemical imaging as well as of peripheral redox/inflammatory markers, Dr. Marillier will explore the critical role of redox dysregulation/neuroinflammation in these sensory gating impairments.

Dr. Michel Godel
Schaer's Lab
Dr. Michel Godel will work in the schaer-lab in WP#3. He will aim to understand the neural basis of auditory processing in infants at risk for autism. Individuals with autism indeed show specific difficulties in areas of auditory processing conveying social information, such as language and prosody, that can occur in contrast with a highly preserved auditory memory, as shown by their very good ability to repeat sentences heard before (echolalia). Thanks to a unique collaboration with Prof. Ghislaine Dehaene (Neurospin, Paris), who will act as a co-advisor for Dr. Godel's thesis project, he will use specific EEG paradigms to explore putative explanatory mechanisms for deficits in auditory processing that may precede the onset of full-blown symptoms in affected individuals. Despite its critical importance, the topic of auditory processing in children at risk with ASD has been scarcely examined so far.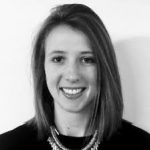 Aurélie Bochet
Schaer's Lab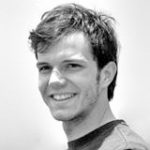 Romeo Restellini
Conus' Lab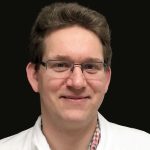 Dr. Gilles Allenbach
Do's Lab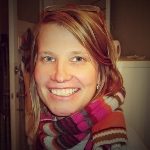 Dr. Nelle Lambert
Antonarakis/Dayer's Lab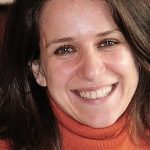 Dr. Silvia Rigucci
Do's Lab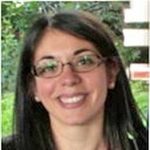 Dr. Stefania Schiavone
Aubry's Lab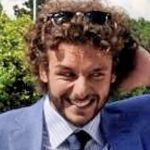 Dr. Alberto Forte
Do's Lab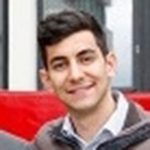 Dr. Tarik Dahoun
Eliez's Lab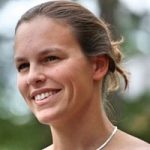 Dr. Camille Piguet (-Nemitz)
Aubry's Lab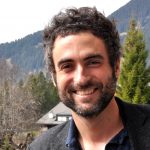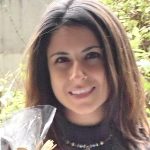 Dr. Elisa Scariati
Eliez's Lab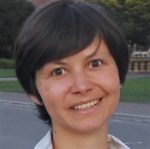 Dr. Marie Schaer
Eliez's Lab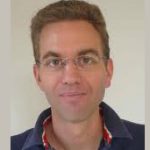 Dr. Philipp Baumann
Do's Lab