Prof. Carmen Sandi nominated President-elect of the FENS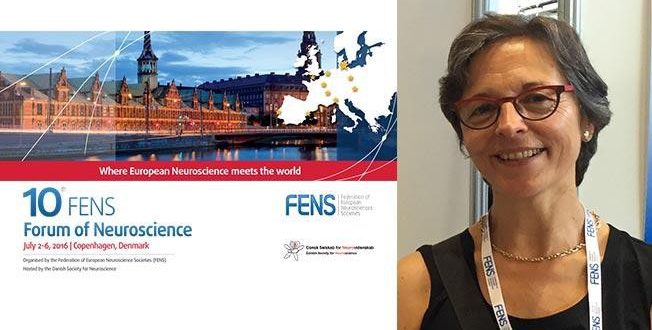 On July 2, 2016, Prof. Carmen Sandi, Director of the Brain Mind Institute at the School of Life Sciences, EPFL, was elected President-elect (term as President starting in 2018) of the Federation of European Neuroscience Societies (FENS) in the governing council meeting that took place at the 10th FENS Forum of Neuroscience in Copenhagen, Europe's largest neuroscience meeting.
---
The FENS is the main organization for neuroscience in Europe, currently representing 43 European national and single mono-disciplinary neuroscience societies with close to 23,000 member scientists from 33 European countries.
FENS mission is to advance research and education in neuroscience within and outside Europe, to facilitate interaction and coordination between its members.
---