Synapsy enters Phase-3 with new challenges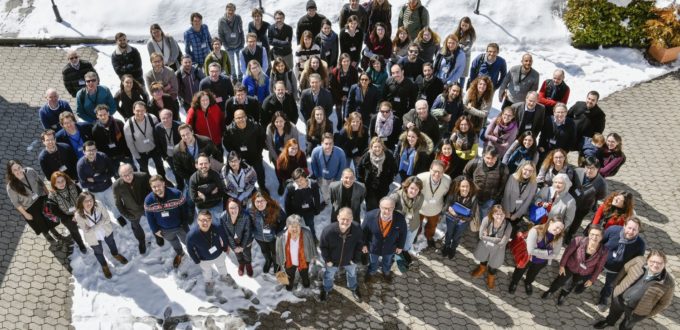 The Synapsy Group – Villars 2018
Following a successful Site-Visit, Synapsy has officially entered Phase-3 in October 2018. A final decision regarding the overall funding for Synapsy's third phase is expected from the Swiss National Science Foundation (SNSF) in January 2019. This important decision will allow us to determine the full scope of the research program we aim to achieve in this last funding phase.
Among the challenges that remain ahead of us, two are worth highlighting. First, the panel review made it quite clear that it expects Synapsy to better integrate genetic aspects into the clinical cohorts. For this purpose, we invited two new Synapsy affiliated members to our next annual retreat in Villars: Alexandre Reymond, Director of the Center for Integrative Genomics (University of Lausanne) and Emmanouil Dermitzakis, Director of the Genome Center (University of Geneva). A second challenge will be the implementation in Y9 of a Synapsy Data Management Plan in order to comply with the new recommendations from the SNSF. This important aspect will also be discussed in a special session at Villars in 2019.
Finally, in this Newsletter you will discover recent advances in the WP#3-Autism Spectrum Disorders by the groups of Marie Schaer, Claudia Bagni and Camilla Bellone. In addition, this 9th edition gives a voice to psychologists and clinical researchers. A heterogeneity of profiles and a diversity of knowledge crucial to Synapsy's approach and its desire to create synergies.
Happy reading and best wishes for 2019!
---
Author : Alexandre Dayer
---