Mental Health Science Award to Dr. Johannes Gräff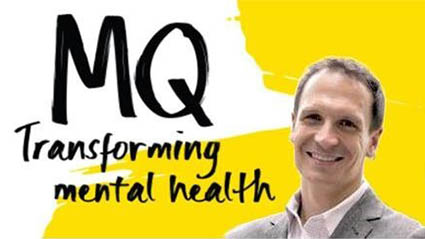 Mental Heath Science was very proud to announce the winners of their 2015 Fellows Awards. This is the third year of the MQ's annual Fellows Award programme, which supports the next generation of research leaders across scientific disciplines and countries. Each Fellow will receive £225,000 of funding for their three-year projects.
A total of 11 Fellows have now been chosen by the Fellows committee, which is made up of experts from diverse disciplines, including neuroscience, genetics, clinical psychology, psychiatry and the social sciences.
The 2015 Fellows are:
Dr. Johannes Gräff – an assistant professor working at the Brain Mind Institute of the Ecole Polytechnique Fédérale Lausanne, (Switzerland). He will be investigating at a cellular and molecular level how traumatic memories, such as those involved in Post-Traumatic Stress Disorder (PTSD), are formed and how they can be reduced. [watch his interview >]
Dr. Martijn van den Heuvel – a neuroscientist based at the Brain Center Rudolf Magnus, University Medical Centre Utrecht, (The Netherlands), is studying the brain's 'connectome' in different mental health conditions to explore their unique and overlapping symptoms.
Dr. Ian Maze – an interdisciplinary scientist from the Icahn School of Medicine at Mount Sinai (United States) investigating a novel hypothesis about how chemicals in the brain like serotonin are involved in depression and its treatment.
Dr. Etheldreda Nakimuli-Mpungu – a clinical scientist at Makerere University (Uganda), will be developing a novel means of making mental health treatment more accessible to people living with HIV in rural northern Uganda.
Commenting on the Awards, Professor Emily Holmes, Programme Leader at MRC Cognition and Brain Sciences Unit, Cambridge University and Chair of the MQ Fellows committee said: 'It is inspiring to see this new class of MQ Fellows Awardees. Supporting early career scientists to explore new approaches at this critical stage is crucial in building a strong mental health research community. It provides real hope for answers to some of the major challenges in mental health faced worldwide.'
Professor Guy Goodwin, Professor of Psychiatry, University of Oxford, and member of Fellows committee added: 'The 2015 Fellows exemplify the scientific method and international reach necessary to transform the way we understand, prevent and treat mental illness.'
---
This Award is one of the largest mental health charity career development grants – funding the best and brightest early career researchers worldwide in their work to find innovative solutions to transform mental illness.
£900,000 is awarded to support four cutting-edge projects. These span the breadth of mental health research, from exploring some of the most complex unanswered questions about the brain to delivering new ways of improving care on the ground.
MQ Award webpage >
---