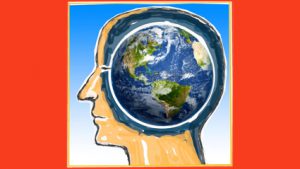 Who hasn't felt a sense of loss or detachment from our families, friends, and regular routines, or experienced nervousness and anxiety about changes in our personal and professional lives?
For some, fear and worry constantly distract, confuse, and agitate. For others, frequent and severe bouts of depression are a debilitating daily burden that interferes with family, career, and social responsibilities. All too often, such problems lead to alcohol or drug abuse, self-destructive behavior, or even suicide. Mental health is an essential part of human existence—but it tends to be transitory for millions of people throughout the world.
Mental disorders can also be triggered by massive social dislocations driven by economic crises, such as the financial crisis of 2008; civil conflicts, war, and violence in places like the Middle East, Central America, and Africa; epidemics like the recent Ebola outbreak in West Africa; or earthquakes, such as the recent one in Nepal. Even after economic growth returns and unemployment drops, peace settlements are made, or we reach zero Ebola cases; after the dead are mourned and the rebuilding of countries gets under way, there is long term damage left behind in the social fabric of affected communities and the mental well-being of individuals.
The social costs of mental and substance use disorders, including depression, anxiety,
schizophrenia, and drug and alcohol abuse, are enormous. Studies estimate that […]
Authors : Patricio V. Marquez and Shekhar Saxena.
Published in Cerebrum, Aug 2016. Full article ►