Brain Awareness Week 2019 : Synapsy members in the spotlight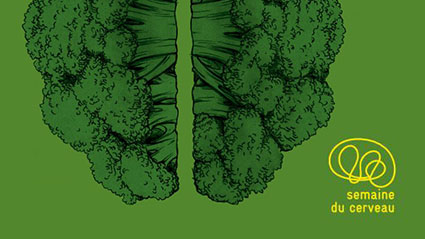 The 2019 Brain Awareness Week took place March 11 to 17.
---
The Universities of Geneva (UNIGE >) and Lausanne (UNIL-CHUV >) have once again proposed a rich and varied program in order to present the latest advances in biomedical research on the brain and its diseases to the general public.
Several members of the Synapsy National Center of Competences in Research (NCCR-Synapsy) participated in the event :
– Child psychiatrist Kerstin von Plessen, an affiliated member of the NCCR-Synapsy and Director of the CHUV's "Service de psychiatrie de l'enfant et de l'adolescent (SUPEA)", gave her inaugural lecture on the neurobiological foundations of mental illness with an emphasis on prevention and early intervention.
– Nader Perroud working with Synapsy member Jean-Michel Aubry at the University Hospitals of Geneva (HUG), presented studies on brain network dysfunctions supporting mentalizing ability with an emphasis on emotional regulation, interpersonal difficulties and impulsivity.
– Basic neuroscience researcher and Synapsy member Camilla Bellone (UNIGE) and the clinician and also Synapsy member Marie Schaer (UNIGE and Office Médico Pédagogique) proposed a joint conference to show both the fundamental aspects of social motivation and its correlates in people with autism.
---
The other "Brain Awareness Week" in Switzerland  (map >)