Gene appears to be associated with obesity in psychiatric patients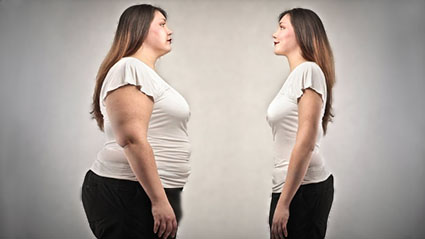 A gene appears to be associated with overweight and obesity in psychiatric patients, as well as the general population, according to a report of Prof. Chin-Bin Eap's group, published in JAMA Psychiatry.
The CREB-regulated transcription coactivator 1 (CRTC1) gene is involved in obesity and energy balance in animal models, but its role in human obesity is unknown. Prof. Chin-Bin Eap of the Lausanne University Hospital (CHUV), and colleagues examined whether polymorphisms within the CRTC1 gene are associated with adiposity markers in psychiatric patients and the general population. Their analysis looked for differences in body mass index (BMI) and/or fat mass between CRTC1 genotype groups.
The association of three CRTC1 polymorphisms with BMI, with fat mass, or both, was examined in a group of psychiatric outpatients taking weight gain-inducing psychotropic drugs (n=152). The CRTC1 variant associated with BMI was then replicated in two independent psychiatric samples (sample 2, n=174 and sample 3, n=118) and two white population-based samples (sample 4, n=5,338 and sample 5, n=123,865).
According to the results, among the CRTC1 variants tested in the first psychiatric sample, only rs3746266A>G was associated with BMI. In the three psychiatric samples, carriers of rs3746266 G allele had a lower BMI than those patients who were noncarriers. The strongest association was seen among women younger than 45. In the population-based samples, the T allele of rs6510997C>T was associated with lower BMI and fat mass, the results also indicate.
"These findings suggest that CRTC1 contributes to the genetics of human obesity in psychiatric patients and the general population. Identification of high-risk subjects could contribute to a better individualization of the pharmacological treatment in psychiatry," the study notes.
"Our results suggest that CRTC1 plays an important role in the high prevalence of overweight and obesity observed in psychiatric patients. Besides, CRTC1 could play a role in the genetics of obesity in the general population, thereby increasing our understanding of the multiple mechanisms influencing obesity. Finally, the strong associations of CRTC1 variants with adiposity in women younger than 45 years support further research on the interrelationship between adiposity and the reproductive function," the study concludes.
Author : Anne-Muriel Brouet, EPFL
---
Reference :
Choong E, Quteineh L, Cardinaux JR, Gholam-Rezaee M, Vandenberghe F, Dobrinas M, Bondolfi G, Etter M, Holzer L, Magistretti P, von Gunten A, Preisig M, Vollenweider P, Beckmann JS, Pralong FP, Waeber G, Kutalik Z, Conus P, Bochud M, Eap CB; ODEX team;
Influence of CRTC1 polymorphisms on body mass index and fat mass in psychiatric patients and the general adult population.
JAMA Psychiatry 70(10):1011-9, Oct 2013. doi:10.1001/jamapsychiatry.2013.187 >
---