#NCCRWomen – Zoé Schilliger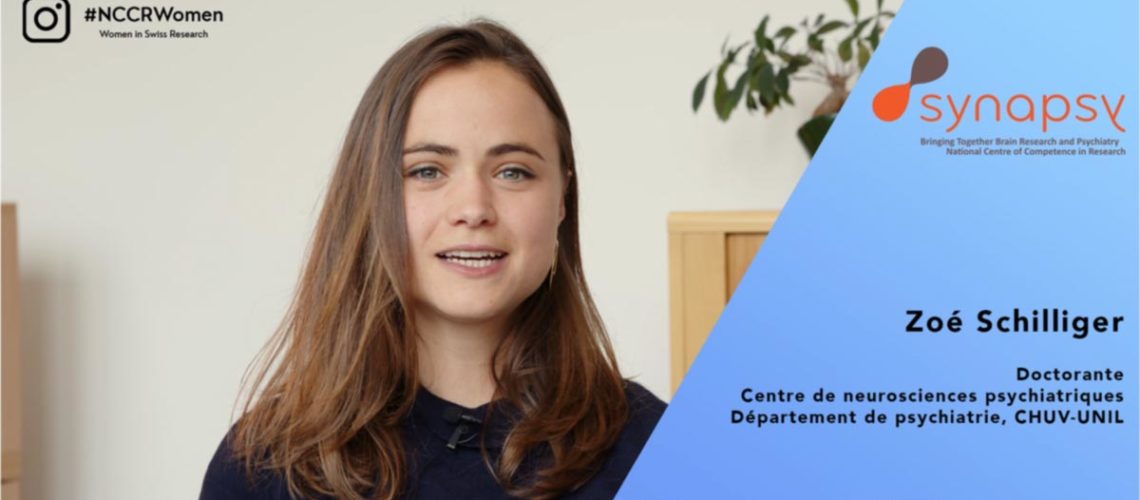 Meet Zoé Schilliger, a doctoral student in psychiatric neuroscience at the University of Lausanne and CHUV. She is working on stress management during adolescence, more specifically how it can lead to depression or anxiety, for the NCCR Synapsy.
The #NCCRWomen campaign introduces you to a different woman working in research in a Swiss National Centre of Competence in Research every day. Follow the #NCCRWomen YouTube and Instagram channels to meet them all!
NCCRWomen Youtube channel: https://www.youtube.com/channel/UCOSn0rhflLmS5pwkC3wS34w

NCCRWomen Instagram channel: https://www.instagram.com/nccrwomen/