Johannes Gräff promoted to associate professor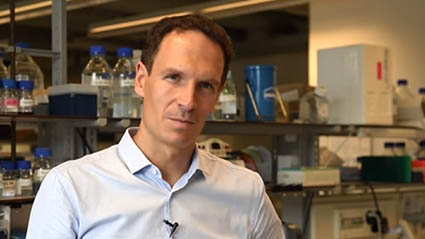 Prof. Johannes Gräff, Synapsy principal investigator, has been promoted to Associate Professor of Life Sciences at the School of Life Sciences at EPFL.
At its meeting of 23/24 September 2020 and upon application of the President of ETH Zurich, Professor Joël Mesot, and the President of EPFL, Professor Martin Vetterli, the ETH Board appointed a total of 11 professors and awarded the title of professor to two individuals.
Professor Johannes Gräff, currently a Tenure Track Assistant Professor at EPFL, has been promoted to Associate Professor of Life Sciences in the School of Life Sciences. He has gained international recognition as a neuroscientist who has done pioneering work on the epigenetic bases of memory. He has won numerous awards and registered two patents. His work is highly innovative and has made a significant contribution to the present level of knowledge in this relatively new area of research, including our understanding of the role played by epigenetic changes in the development of Alzheimer's disease. His laboratory is an important and conspicuous component of the study of molecular neuroscience at EPFL and an integral part of WP4 in Synapsy.