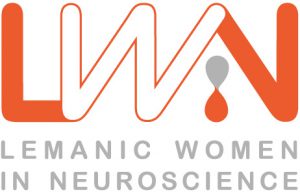 This group is open to all women in neuroscience in the Lemanic area
and aims at create a network that may help to promote
women's career in any direction.

Subscribe to our mailing list to stay in contact !
---
 LWiN TWITTER
---
GENDER BALANCE/EQUALITY NEWS
Equal Gender Opportunities New Synapsy Perspectives During the first and second phases of NCCR-Synapsy, several practical actions for the advancement of women were realized, inter alia, via a fruitful collaboration with EPFL's Equal Opportunities Office. Synapsy's management has now transferred to the University of Geneva, end of 2017, and this novel environment is offering exciting […]
---
LWiN BREAKFAST-MEETING
Future date will be scheduled!
Thank you for your patience 🙂
---
LWiN BREAKFAST-MEETING – MARCH 17, 2017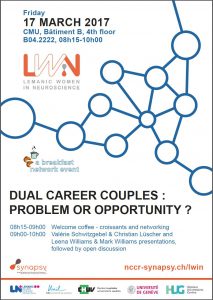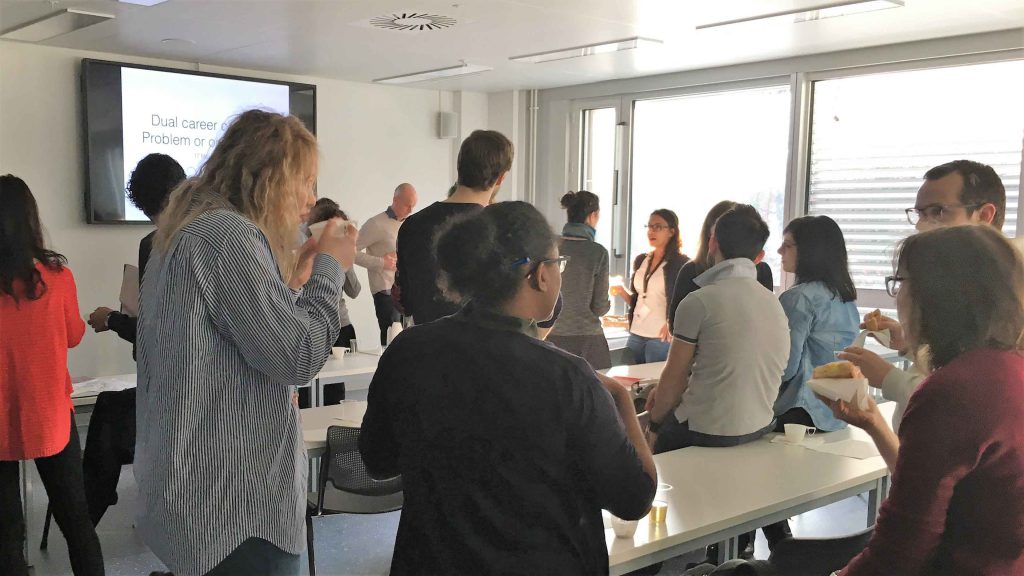 After the breakfast-network, two informal presentations were given on the subject matter of "dual career couples".
The first duo – Valérie Schwitzgebel (MD @ the Department of Paediatrics at HUG) & Christian Lüscher (Prof. @ the Department of Foundamental Neuroscience, UNIGE) – were representative of a couple well advanced in their career, while the second duo – Leena Williams (postdoc in the Holtmaat lab) & Mark Williams (physicist @ Cern) – were at an earlier stage of their careers. Both talks highlighted the difficulties associate with such a "2 body problem" and the ways in which each couple addressed/faced them.
Approximatively 40 people attended.
After the session, a survey was handed out.
---
FIRST LWiN MEETING – DECEMBER 1, 2016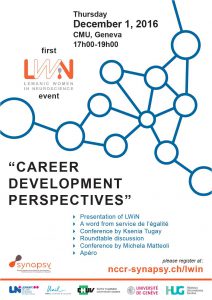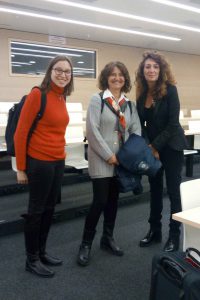 Camilla Bellone started with a brief presentation of LWiN.
A word from the Service de l'Égalité of UNIGE by Brigitte Mantilleri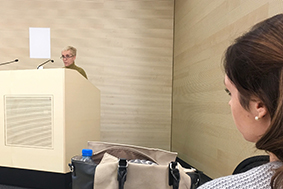 Conference by Ksenia Tugay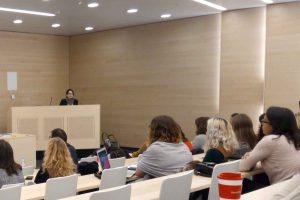 She spoke about career transitioning,
networking (Bioscience Network Lausanne),
opportunities outside academia (Research Gate),
entrepreneurship and much more.
Conference by Michela Matteoli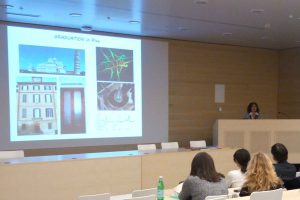 Round Table Discussion
Shared experiences from PhD students, PostDocs and PIs : Meaghan Creed, Paul Klauser, Camille Piguet.
Mentioned during the exchanges : the gender bias Harvard test
Apero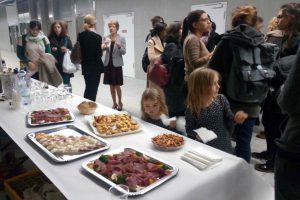 ---
GENDER BALANCE
Prof. Camilla Bellone speaks about her work as project leader (1'04").