---
AB-SO-LU-TE-LY!
Careers for women in scientific and research branches are particularly emphasised in several of the Training Programs that Synapsy is involved in. Equally, in schools, Synapsy participates by financing activities and events organised by EPFL's Equal opportunities Office for young girls under the age of 13.
These programs are encouraged by Synapsy, as well as by other National Centers of Competence in Research (NCCR) based at the EPFL as part of a continuing effort to provide a consolidated program aimed at raising the level of participation of women in scientific careers.
Another aspect guaranteed by this partnership is the continued follow-up of successful and productive research projects.
At the academic level, Synapsy monitors that grants destined for clinician scientists are preferentially awarded to equally qualified women candidates.
The main goal of the program is to recruit female scientists and offer them an adequate environment to develop their career :
by offering facilities for life-work balance;
by providing information and documentation about specific opportunities for women;
by offering support to build careers, providing tools such as courses, mentoring and coaching programs,  answer to their questions, help them identifying their strengths, detecting gaps and drawing up a personal development plan;
by retaining and promoting them to higher positions.
---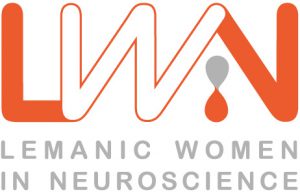 LWiN is a new network open to all women in neuroscience in the Lemanic area,
and aiming to create a network that may help to promote women's career in any direction.
---
CAREER AND FAMILY
It is often difficult to find spots in daycare facilities, moreover, regulations related to maternity/paternity leave vary among different employers.
This is why Synapsy, in collaboration with its Host Institutions, is helping women with their inquiries in order to reconcile career and family life.
Many tools are available ! Here below, all the links to the "gender-equality" office within our Host Institutions :
Furthermore, additional means are available here :