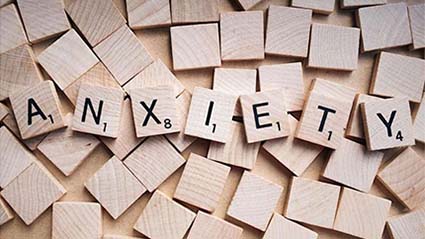 EPFL scientists have discovered how low-dose anxiolytics increase the social competitiveness of high-anxious individuals by boosting the energy output of mitochondria in an area of the mammalian brain that controls motivation and reward.
Psychologists speak of anxiety in two forms: "state" anxiety, which refers to anxiety arising from a particular situation; and "trait" anxiety, which refers to anxiety as part of a person's overall personality. Studies have shown that high trait anxiety can seriously hamper a person's ability to compete in a social context, thus putting "highly anxious" individuals in a circle of social disadvantage and more anxiety. Now EPFL scientists have shown that low doses of anxiolytic drugs – such as diazepam (Valium) – can ameliorate this effect by increasing the activity of mitochondria in the neurons of a brain pathway associated with motivation and reward. The work is published in Molecular Psychiatry.
Full article on EPFL-News >
Also mentioned on Medical Press > and Business Standard: "Anxiety drug may help you with fear of social rejection".