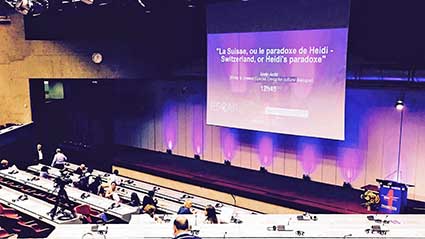 The seventeenth International Congress of the European Society for Child and Adolescent Psychiatry (ESCAP) — with "transition" as its central theme — was held in Geneva in July 2017 with nearly 1,400 psychiatrists in attendance. The congress received substantial backing from SYNAPSY, which sponsored eleven symposia.
SYNAPSY looks back on this year's congress with Stephan Eliez, ESCAP president.
What does "transition" refer to in child psychiatry?
It can be broken down into several levels. The first is the patient's transition through the various stages of care linked to their development: the organisation of care as they pass from childhood to adolescence and on from adolescence to adulthood. This last transition is an immense challenge. In childhood, care is provided in a specialised and relatively "containing" environment, where interactions with the family play a central part. In adult psychiatry, care is provided in a less containing environment, such as a hospital, and is addressed directly to the patient. Read More »